Member News
Club Meetings
Club meetings are scheduled for the first Tuesday of each month at the Elk's Lodge in Burbank starting at 7:00 pm:
2018 Meeting Schedule

May 1
June 5
July 3
August 7
September 4
October 2
November 6
December - no meeting

2018 Club Safety Inspections
Safety Inspections are scheduled during March and April at the following locations:

Simi Valley, March 24 @ Jeff Tann's Garage
Palm Springs Area - Contact Jim Gacchina for inspection information
Long Beach - Chuck Keranen's Garage
Contact Lynn Houchin for inspection information *
* Those that are interested can meet for breakfast at The Diner at 7:30 am then proceed to inspection
Club Documents
The following documents are
password-protected for Club Members only:
Mailing Labels

Membership Application

Safety Inspection Form

Club By-Laws
Club Roster

Meeting Minutes
Note: The above documents are saved in PDF format. You may need Acrobat Reader installed on your PC to open. Below is the link to download for free Acrobat Reader.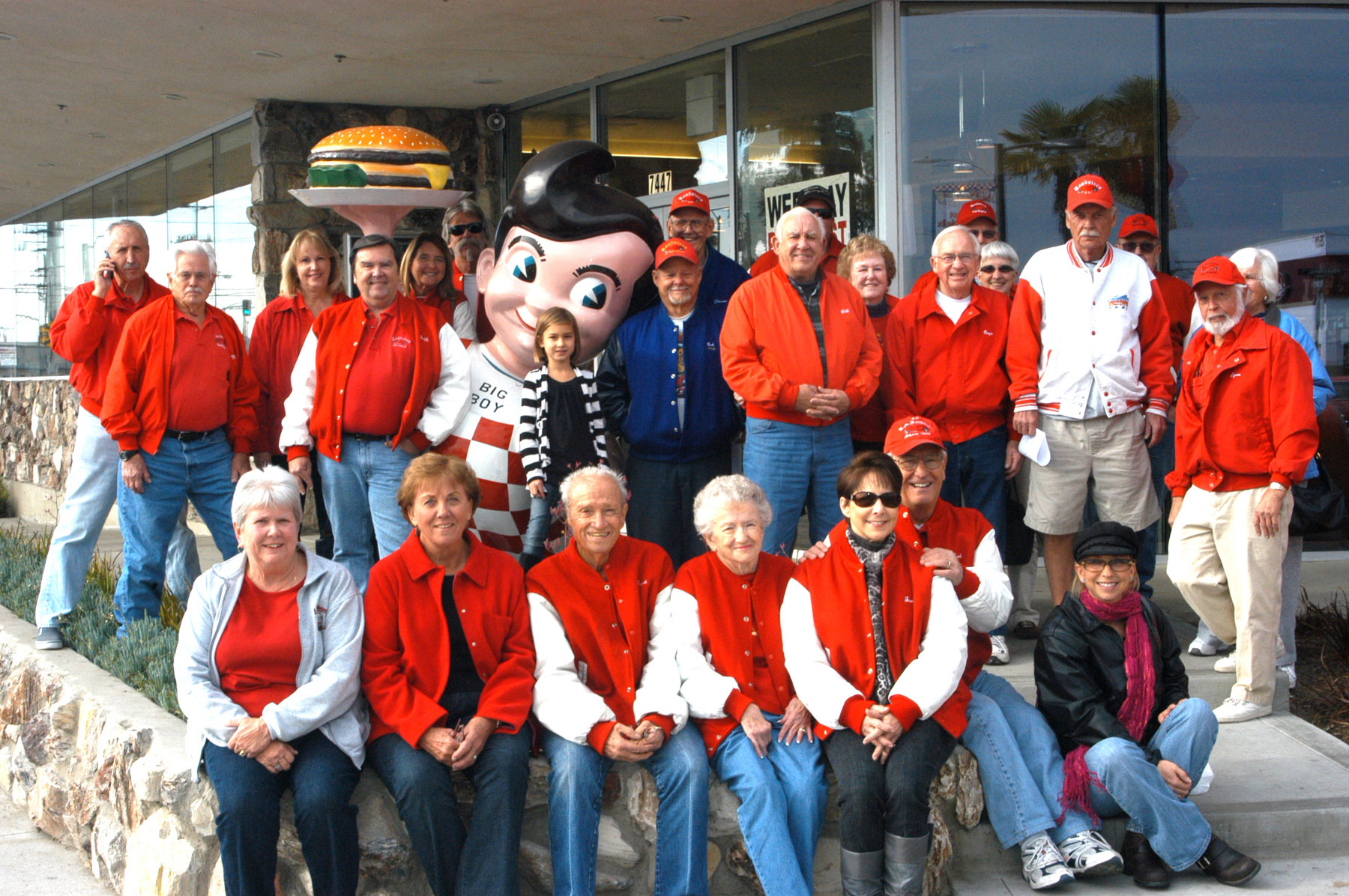 2018 Events Calendar
Vice President Jeff Tann is the Club's Event Coordinator. Contact Jeff if you have any questions or changes in your travel plans.


NSRA Western Street Rod Nats
Kern County Fairgrounds
Bakersfield, CA
Friday, April 27 to
Sunday, April 29, 2018
San Luis Roadster Run
Quality Suites
San Luis Obispo, CA
Thursday, May 17 to
Sunday, May 20, 2018
Bent Axles Show & BBQ
Old Town Orcutt, CA
Friday, July 20 to
Sunday, July 22, 2018
Goodguys West Coast Nats
Alameda County Fairgrounds
Pleasanton, CA
Thursday, August 23 to
Sunday, August 26, 2018
Roadster Round-up
San Luis Obispo
Thursday, September 27 to
Sunday, September 30, 2018
Fall Colors Car Show
Tri-County Fairgrounds
Bishop, CA
Friday, October 5 to
Sunday, October 7, 2018
NHRA Hot Rod Reunion
Famoso Raceway
Bakersfield, CA
Friday, October 18 to
Sunday, October 21, 2018
Goodguys Northwest Nats
Westworld of Scottsdale
Scottsdale, AZ
Thursday, November 15 to
Sunday, November 18, 2018
Club Holiday Party
To Be Announced

Updated 4/8/18